Even by Gulf Coast standards, it's
H-O-T
! For the past week, we have seen triple digit heat, and that's without factoring in the heat index. Yesterday's temperature soared to a scorching thermometer busting
101
degrees! And while this record setting heatwave is music to the ears of power companies throughout the South, the rest of us cringe at the the mere thought of our sky rocketing bill.
Our air, both upstairs and down, has run non-stop for days. And what's worse, there's no apparent relief in sight, at least according to our meteorologist's, 50% chance of being right, forecast.
Just the other day my dad shared with me an interesting article from the Wall Street Journal about Americans and their dependency on air conditioning.
(You can read the entire WSJ article here.)
The article cites a man so extreme in thinking that he blames air-conditioning for just about all of America's flaws and stands by his view that we've grown so accustomed to AC that we couldn't survive without it.
Now while I'm 100% positive that we can live without AC
(just ask any coastal resident who's endured weeks without power due to a hurricane)
, why on Earth would we want to? I like to think that if God didn't want us to have air-conditioning, He wouldn't have made the
South
so darn
toasty
!
I am, and always have been, warm natured. Bret likes to say I run hot, and trust me, he's not trying to score brownie points by throwing a little flattery my way. When I was expecting Gillian Grace it only got worse. I was constantly hot and sweating like a you know what, you know where, especially at night. Getting comfortable was a chore and staying that way meant making some changes. We kept the house on a chilly
70
during the day and a frigid
68
at night. Bret would go to bed dressed like an Alaskan ice fisherman, while I laid simmering in shorts and tank top.
Fortunately for us (and our bank account), these days we keep our thermostat set between a more reasonable
72
and
74
during the day and between
70
and
71
at night.
Could our monthly power bill be lower? Sure! Am I willing to be uncomfortable just to save a little? No way!
I'll cut back in other areas, just please don't mess with my AC!
But thankfully, we
Southerners
do know a thing or two about how to keep cool, especially in the
summertime
.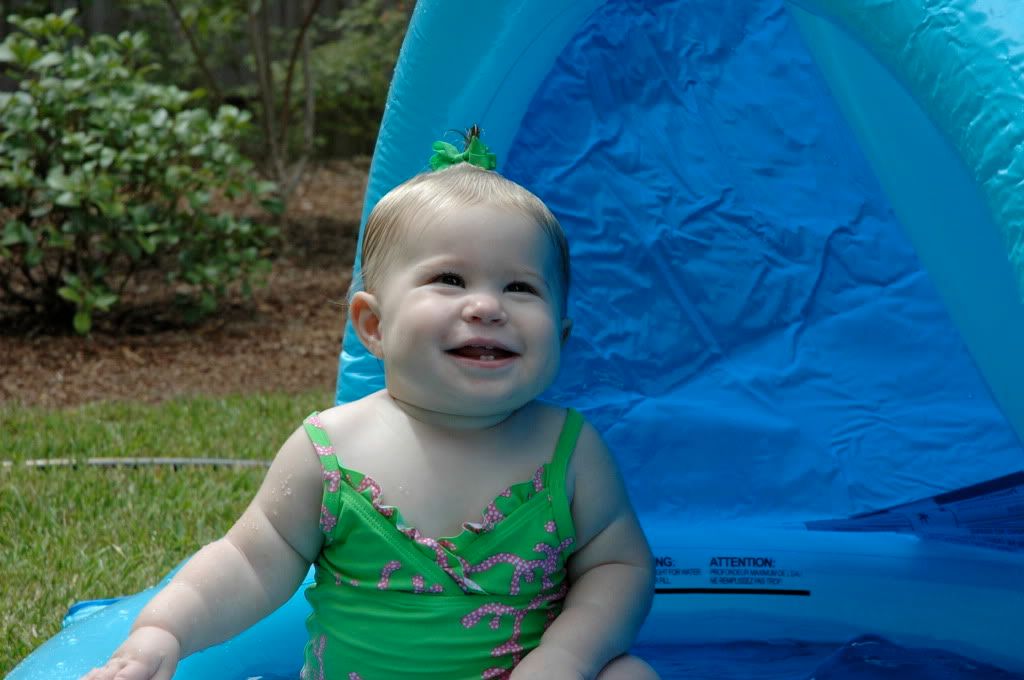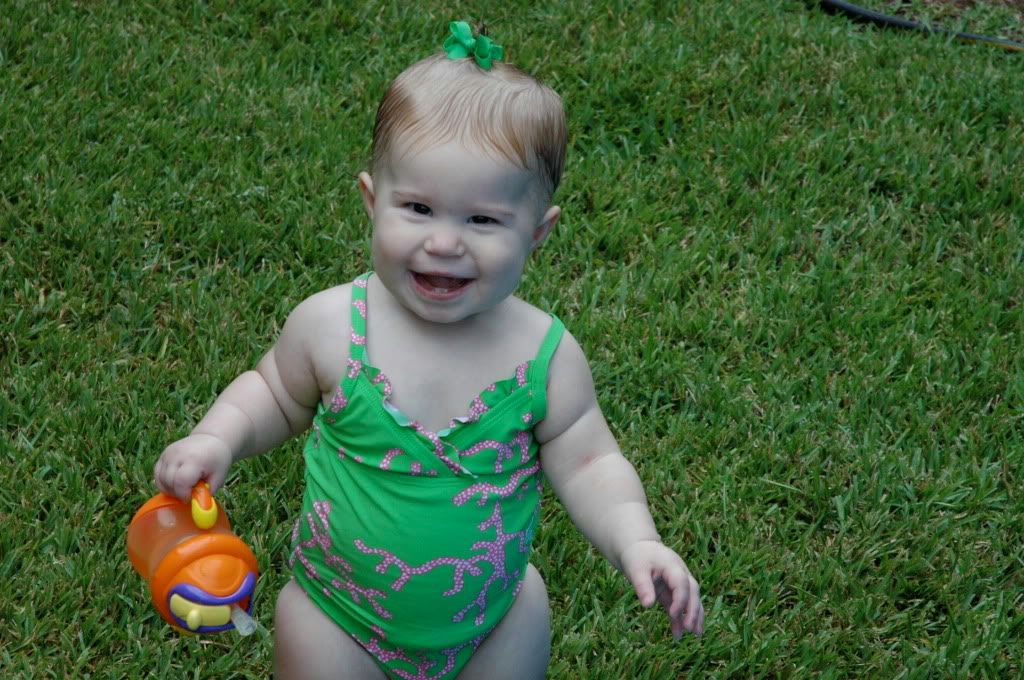 How do y'all keep
cool
?
Go ahead and grab something cold to
sip
and come on over. Gillian Grace swears the water's just
fine
!
{Click here to check out yesterday's giveaway and don't forget to check back this evening at five for today's giveaway from My Creative Side.}